What is Red Light Therapy?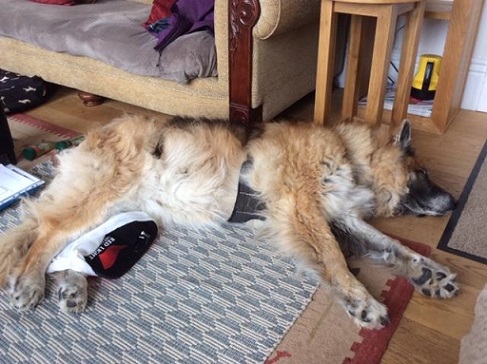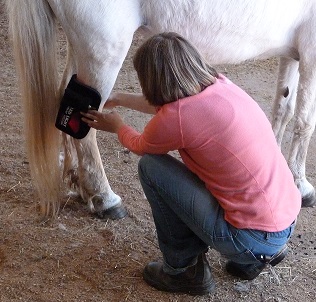 Red Light Therapy (also called Photonic therapy) uses specific wavelengths of light to stimulate healing responses in the body.
In the 1890s Niels Ryberg Finsen won a Nobel Prize for his use of Photonic therapy to treat Smallpox and Lupus. NASA has used photonic therapy to speed the healing of astronauts. Many published medical studies have also been conducted into light therapy and it has been shown to heal injuries up to 60% faster than traditional approaches.
It is a non-invasive technique and involves either holding a specialised torch light onto the surface of the skin, or applying/holding a red light wrap (a pad with many red and infra-red lights in it) to a particular area, or areas, of the body. It can be used on humans, cats, dogs, horses - just about any animals in fact! As well as working on specific areas of the body where there may be issues, the red light can also be used to balance acu-pressure points. In my experience most humans and animals become very relaxed during their session and animals often show us where they would like the red light to be placed next!
Red Light Therapy is not intended to diagnose or treat any disease and should never take the place of medical or veterinary care. You will need to inform/speak with your vet about Red Light Therapy for your animal before any consult. There are over 4000 published medical studies detailing the effect of red light therapy on a multitude of conditions medical conditions - your vet may find it useful to see more information about these.
What Can Red Light Therapy Help With?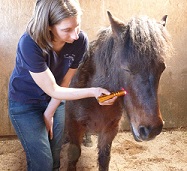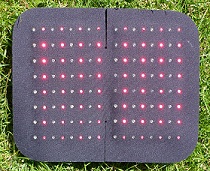 Red Light Therapy is suitable for all pets, livestock and humans. It has many benefits including:
- Reducing pain by increasing production of endorphins (a natural pain killer).
- Reduces inflammation by suppressing enzymes that create swelling, redness and pain.
- Boosts the release of anti-inflammatory enzymes to reduce swelling quickly.
- Increases cellular regeneration and healing by stimulating mitochondria within the cell. This increases
the production of ATP which causes damaged cells to accept nutrients and eliminates toxins faster.
- Increases lymphatic drainage and circulation.
- Relaxes tight muscles and releases muscle spasms and cramps.
- Strengthens anti-viral properties by increasing antibody production in the bloodstream.
- Improves structure of tendons, bones, skin, teeth, and cartilage by increasing collagen production.
- Stimulates a strong heart beat by regulating serotonin levels. Serotonin helps regulate inflammation and allergic reactions and plays an important role in blood clotting, stimulating a strong heart beat, initiating sleep, and fighting depression.
These benefits makes red light therapy an excellent therapy for helping your animal with issues such as:
Tendon Injuries;
Cuts, sores and wounds;
Muscle strains and body/structural/back soreness;
Lameness;
Arthritis;
Hip Displaysia;
Itchy skin;
Acute injury and structural imbalance;
Colic;
Ligament and bone injuries;
Teeth/gum issues;
Heaves;
Laminitis;
Navicular;
Hyoid rebalancing (particularly important after horse dentistry);
Viral Infections.
Red Light Therapy uses super bright LEDs at specific wavelengths. Red lights operate at wavelengths of 660nm and infrared at 830nm. Healthy cells vibrate at 660nm. When tissue is injured or is "ill" the vibration goes down. The red light passing through the cell could be described as "jump starting" a dead car battery. Animals and humans both show signs of relaxation and release when using the red lights. We use the highest quality products and have been very impressed with the responses and reactions we have seen in all species - it's become one of the most used items in my toolkit and I wonder how we ever managed without it!
RED LIGHT THERAPY IS NOT INTENDED TO SUBSTITUTE MEDICAL OR VETERINARY ADVICE OR TREATMENT.